MIT Enterprise Forum: Essential Brain Juice to Spark Innovation and Entrepreneurship
By: Tammy Sachs, CEO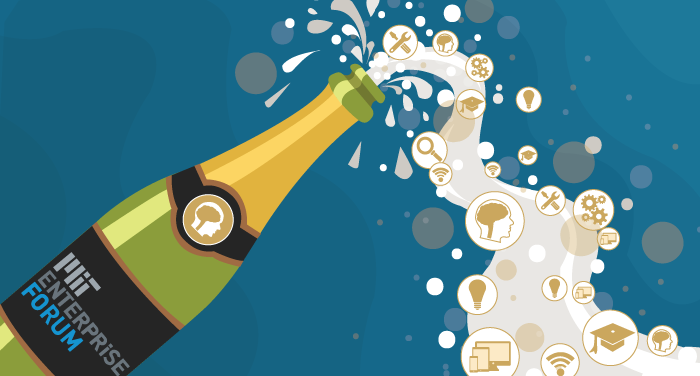 Since I first wandered into an event on the Future of Drones in 1996, I've been captivated by the magic of MIT Enterprise Forum. An offshoot of MIT, the organization was born 40+ years ago to help engineers with brilliant ideas communicate them effectively to the rest of us. While it maintains strong ties to MIT, the NYC Chapter events are open to all. There is nothing quite like this type of "brain juice." In fact, I enjoy it so much that I joined the Board (once again) in 2015.
What's in this "brain juice," you ask? Thought leaders in domains as diverse as healthcare, FinTech and aviation engage the audience in discussion about their vision of the future. There's a strong focus on emerging technologies (AI, AR, Blockchain, etc.) and opportunities for how they can create business value and make the world a better place. Whether you're an entrepreneur, intrapreneur or investor – and whether the topic is personally relevant – we hear repeatedly that the caliber of speakers, audience and networking makes for an evening well spent.
Our next event, on 2/23 focuses on Innovation in Speech Technology with thought leaders from Google, IBM and Wink. Following is a Fireside Chat with Professor Sandy Pentland on 3/23, a global expert on data privacy. On 3/27, Microsoft is sponsoring an amazing panel, Women Investing in Women, which examines the seismic impact of women investors in driving the growth of startups founded and led by women.
It's $100 a year to become a member (you need to register as we sell out) and attend up to 10 inspiring evenings – all with wonderful food, drink and stimulating conversation. We welcome you to take a sip and see where it takes you!