Sachs Presents its Collaborative Mapping Strategy at NYC UX/User Researcher's Meetup Event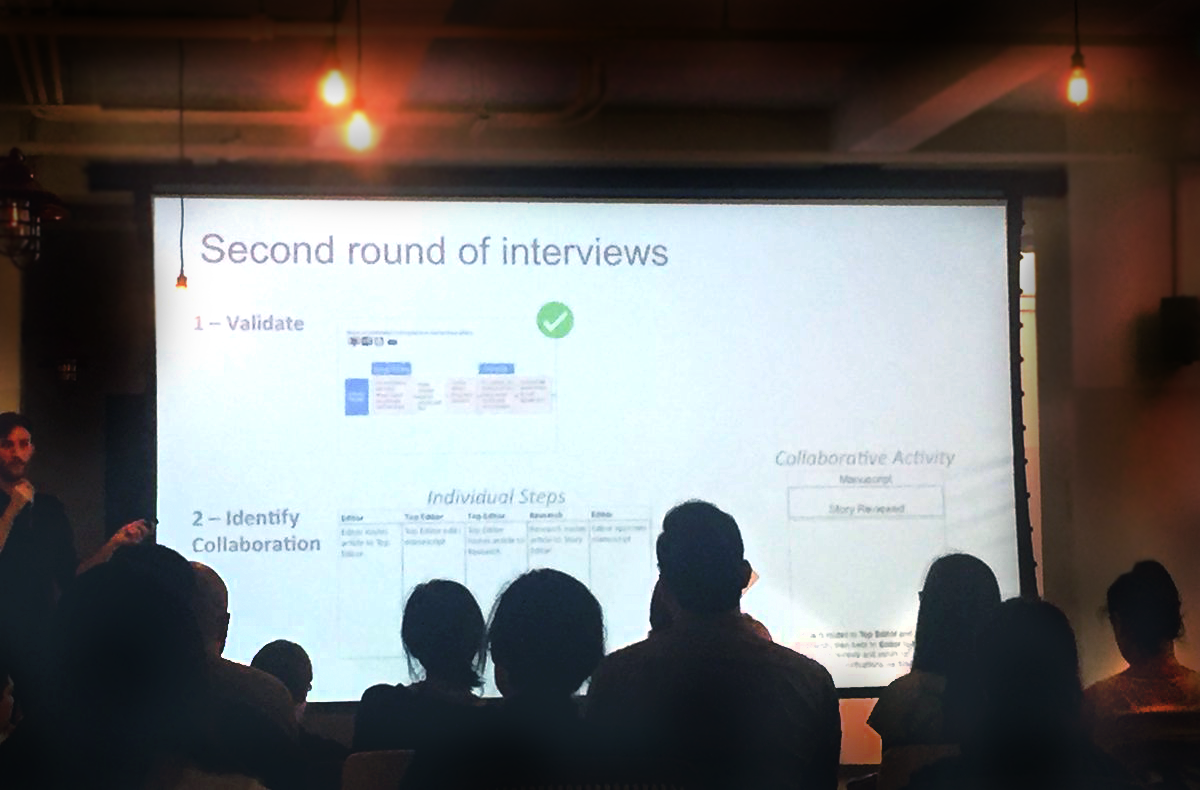 At the NYC UX/User Researchers Meetup event, B2B Manager, Jack Allen, gave a presentation on "Identifying Collaboration." He broke down how he and his team at delivered workflow process flows across all of Conde Nast's seven core brands. The process explored the value of iterative feedback and the importance of an aesthetically pleasing shareable process flow.
Check out the event here!