Come Co-Work with Us:
We all Deserve a Work Environment We LOVE
by: Tammy Sachs, CEO & Founder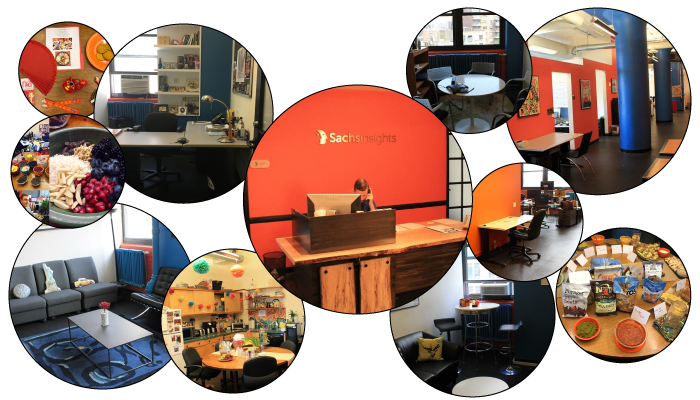 Today we celebrated Valentine's Day by having a delicious Chinese New Year's Lunch hosted by our Fun Committee - and I'm excited to announce that you too can enjoy our spirit of balancing work and fun by co-working here in our space.
We have awesome private and public space that is open with access to our white board rooms and community kitchen. We also have great conference rooms and a focus group facility on premise where we can test anything from digital cooktops to dating apps to medical devices.
Anyone who has done research here knows, most days are filled with lots of yummy food, coffee, tea and flavored water. Yes, M&Ms too.
If you want a peek at what it's like here to co-work, here's a quick video of one of our recent co-work tenants who brought her whole pre-production team here.
Interested in sharing the love? Please contact Nicole at naitoro@sachsinsights.com. Happy Valentine's Day and Chinese New Year!!