Is VR Research for Retail Design Leaving Boomers Behind?
by David Lieber, Research Associate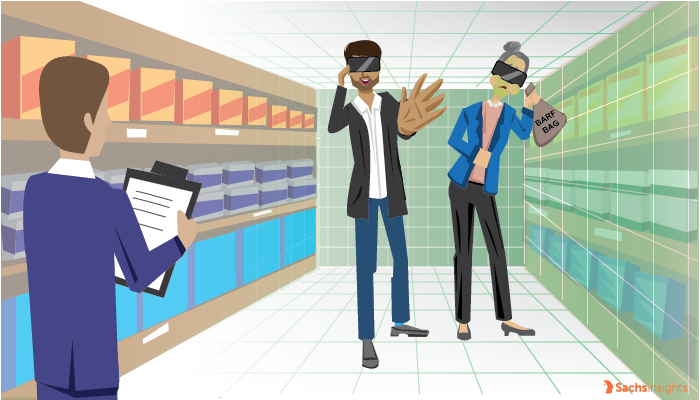 I recently attended MIT Enterprise Forum NYC's panel on retail personalization. As someone new to VR and its role in research, I was fascinated by Samsung's ability to facilitate retail design. John Gibson, Samsung's Senior Manager of Retail Business Development, discussed how the tech giant integrates VR headsets into brick and mortar retailers' research tool kits, allowing consumers to explore CAD (Computer Aided Design) store prototypes. The headset tracks eye movements, creating heat maps that inform retail strategy by way of store layout, merchandise, and product placement within the store. In theory, this approach would help designers model a experientially competitive retail space around the behavior of customers using VR headsets.
I recently went with my luddite father to try out a Samsung VR experience simulation, which made him feel nauseated to the point that he had to sit out. That experience, alongside the panel discourse, and articles on the millennial-centric future of retail make me wonder whether this research method may have unintended consequences. As researchers supporting retail innovation, should we take a step back to reevaluate Boomers' needs technologically? Is VR technology a non-starter for many of them? What impact would non-starting technology have on research and the retail spaces being designed?
As these recent observations continue to marinate in my mind, the essential questions I have moving forward are:
1) Is VR research the appropriate method / means by which we should collect data from Boomers to inform the design of personalized retail experiences (assuming all other variables are accounted for)?
2) Is retail research's aperture too focused on millennials such that other demographics (i.e. Boomers) are not being properly represented?
What are your thoughts?