The Space Race to Total Connectivity
By: Christine Snogans, Design Assistant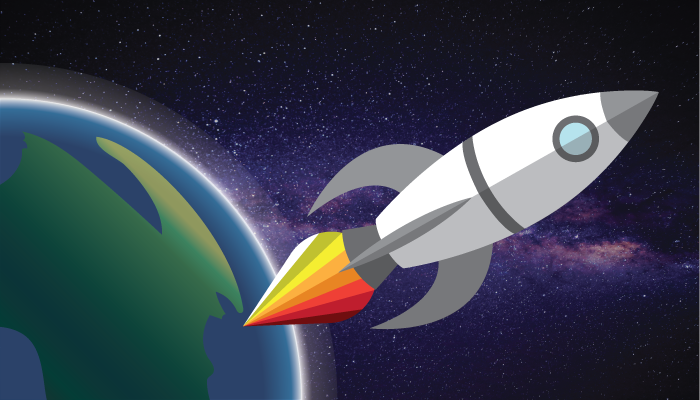 How Stuff Works says the Internet of Things, or IoT, "consists of all the web-enabled devices that collect, send, and act on data they acquire from their surrounding environments using embedded sensors, processors, and communication hardware." Once upon a time, IoT sounded like something out of a Jetsons episode. Now, IoT is being used in daily life, from personal devices such as Alexa and smart light bulbs to more commercial endeavors such as integrated buildings, streets, and cars. The greatest goal of IoT is to create a smarter, safer, and more efficient way of life for everyone using technology. Through our research, we uncovered the top twenty-five companies laying the groundwork for our integrated future.
Quora states that by 2020 IoT will have 4 billion connected people, 25 million apps, 25 billion embedded and intelligent systems, 50 trillion gigabytes of data, and be worth an estimated $4 trillion in revenue. These numbers are staggering. Even more staggering is that, as of 2016, the top twenty-five companies alone were already an eighth of the way to the projected $4 trillion in revenue. Analyzing data obtained from the Internet of Things Institute, we identified the eight key things happening in IoT that are contributing to the market's explosive success:
1. The current combined revenue for the top twenty-five companies is $496.59 billion, with an average revenue of $19.86 billion.
2. Apple is leading in revenue, making a total of $75.87 billion in 2016, while only building for two markets, Health and Home.

3. Apple's total revenue is 137.94 times greater than Autodesk, which is the last company to make the list.
4. Autodesk (the only company in the top twenty-five to have not yet broken the one-billion-dollar revenue mark) still made an impressive $550 million in 2016.
5. Google is the most active IoT company, designing and building for four industries: Hardware, Cloud, Cars/Machines/Buildings, and Home Kit/Automation/Hub.
6. Tesla is the only company to be focused solely in one area of IoT (Cars/Machines/Buildings) and is perfecting the self-driving car.
7. Throughout IoT, Operating Systems and Platforms is the most popular industry, with a total of thirteen companies actively designing and building for it.
8. Security was the smallest industry, with only two companies currently invested in it.
IoT is a booming market that is actively growing and changing the way we connect with each other and our environments. As innovations continue to be made, the world grows ever closer to achieving a more integrated, seamless, and one day totally connected, way of life.