Content:
CHALLENGE
A major marketing technology company wanted to identify and establish persona profiles for their clients and better understand their clients' needs, attitudes, behaviors, pain points, and motivations for purchasing marketing technology products and services. Additionally, they wanted to determine optimal content delivery and messaging opportunities in each client persona's journey to capitalize on opportunities to elevate brand awareness and perception.
APPROACH
We designed a multi-methodology approach: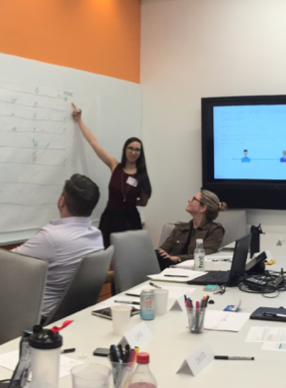 Create Assumptive Personas Through a Stakeholder Co-creation Workshop
A stakeholder co-creation workshop was held with the marketing tech company's sales professionals to create Assumptive Personas, using their perspectives and first-hand experiences interacting with their clients. A survey was also sent out to a wider audience of sales professionals who could not attend the in-person workshop to capture their perspectives.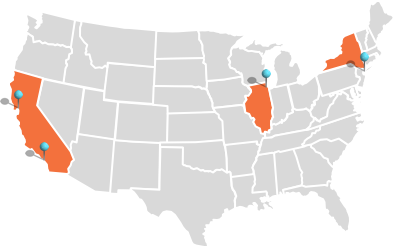 Finalize Personas Through In-depth Interviews with Current & Prospective Clients
We conducted in-depth interviews with the marketing tech company's current and prospective clients in 3 major markets to validate and refine the persona profiles.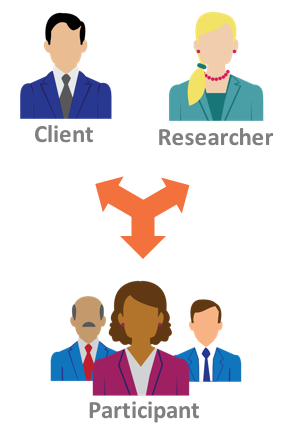 Uncover Client Journeys by Engaging Stakeholders in "Triangular" Interviews with Current & Prospective Clients
Using persona profiles as a basis for recruiting, we conducted journey mapping interviews with current & prospective clients across 3 major markets to detail the end-to-end marketing technology research, purchase, and usage journey.

We utilized a customized "triangular" interview approach in which a client stakeholder was introduced to participants as a "marketing technology expert" and conducted the interview in collaboration with a Sachs researcher. This approach provided stakeholders with firsthand interactions with their clients and leveraged their knowledge of business objectives in the interviews. Most importantly, it enabled the team to align on a customer-centric approach to marketing and communications, tailored by persona.
OUTCOME
Sachs created detailed client personas and persona-specific journey maps that highlight the business, professional, and content needs of each, as well as key emotions throughout their journeys.

Deliverables also included recommendations on how to most effectively engage with and market to each type of client.

These insights are currently being used by the marketing tech company to enhance their sales, client engagement, and content strategies.